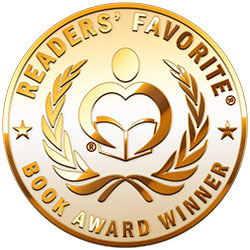 Reviewed by Grant Leishman for Readers' Favorite
A Mother's Heart (Memoir of a Special Needs Parent) by Eichin Chang-Lim is the true story of the author's journey through the at times difficult and always challenging world of raising a special needs child. Eichin Chang-Lim's first child, Teddy, was born profoundly deaf and with some vision issues as well. Chang-Lim candidly relates the initial shock and disappointment that her long-awaited bundle of joy was not quite so perfect after all. The author takes us along with her as we follow the development of her beloved child and the often unexpected pressures raising such a child can put on a couple's relationship as well as with other family members, including siblings. In a simple, un-sugar-coated way Chang-Lim shows the reader the practical and pragmatic steps parents must take to ensure their child receives the necessary help, understanding and compassion required for the child to develop into a well-rounded adult ready to contribute successfully to society and to him or her self.

This book surprised me just a little bit. I guess I was expecting a very sad and angst-ridden story of the difficulties of raising a special needs child. What I got instead was a simple, straightforward account of the highs and lows of dealing with the needs of a child who has some form of disadvantage compared to other kids. I found the chapter written by Teddy's younger sister illuminating in highlighting the differences in perspective between the special needs child and his or her siblings. The author's love for her child could never be brought into question, but even she admitted that when Teddy became an adult, it was difficult for her to let go and to give him his independence. This is an honest, frank and heartwarming memoir of one woman's journey with her special needs child. I very much enjoyed taking it with her and I know other readers, especially those in a similar position, will feel the same way.