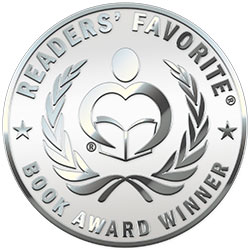 Reviewed by Lee Ashford for Readers' Favorite
Big Honey Dog Mysteries: A Secret in Time by H.Y. Hanna is the second full-length novel in this enjoyable series featuring Great Dane sleuth, Honey, and her multifarious gang of dog friends. A Secret in Time takes place at the Royal Dog Show, returning to the Showgrounds after a tragic fire killed the "Best in Show" and "Reserve Best in Show" 10 years prior. Honey's human, Olivia, has been retained as the show's official photographer, and Honey has accompanied her. But curious things begin to happen, and rumors run rampant that the Showgrounds are haunted by the two dogs killed in the mysterious fire. The lights in the building go out several times, ushering in an eerie ghostly howling, followed by some sort of injury or illness striking down the latest interim winner. Honey begins to investigate after she sees the "ghost dog" purportedly responsible for the setbacks.

Big Honey Dog Mysteries: A Secret in Time is a skillfully composed tale suitable for readers from 12 to 112. In a wild adventure that has the dogs sneaking away at night to follow various leads, Honey is joined by her friends Ruffster, Suka, and Biscuit as she endeavors to solve the mystery of the ghost dog and the suspicious injuries. This light-hearted mystery, told from the dog's perspective, is great fun, while still retaining an air of mystery to the very end. Hanna's A Secret in Time features no psychotic killers or vengeful victims, but instead showcases a decidedly entertaining mystery with some appealing surprises. The humor woven into this tale is refreshing and welcome. Hanna has found and admirably filled a niche in the Mystery genre sure to captivate young and old alike. You won't want to miss any of the Big Honey Dog Mysteries tales.