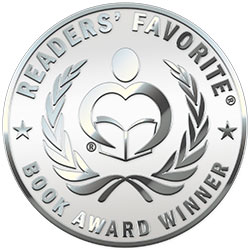 Reviewed by Marta Tandori for Readers' Favorite
A Time to Speak is Book 2 in the explosive sci-fi/dystopian series, Out of Time, by Nadine Brandes. With plenty of suffering, conflict, tension and action, A Time to Speak takes its readers to another place, a fractured world where time is a precious commodity, and having a Clock means knowing the day you'll die.

The huge electronic post board on the county building makes the announcement for all to see – Parvin Blackwater returns to Unity Village and outlives her Clock! Major news, to be sure. The only problem is, it wasn't her Clock, it was her brother, Reid's Clock, and there's absolutely nothing right in Parvin's world at the moment. She's lost her left hand and, more important still, her beloved Reid is dead, her sister-in-law can't stand her, her parents are aloof, her little albino friend, Willow, is locked up in the containment center, and Elm, another little boy, is trapped in the Wall tunnel. At the moment, Parvin can barely help herself, let alone help anyone else. She is Unity's newest registered Radical and everyone hates her. Well, almost everyone – except for Solomon Hawke, who's now one of them – an Enforcer, someone to be hated and certainly not trusted, and yet it is he who shows Parvin mercy and kindness when no one else will.

To say that A Time to Speak is off the charts in terms of imagination is an understatement. Brandes has a knack for combining elements from today's world with something that is out of the ordinary to create a dynamic dystopian world where Walls and Clocks have profound life and death significance. The character of Parvin Blackwater is strangely reminiscent of Katniss Everdeen, the young protagonist in The Hunger Games by talented author Suzanne Collins. Like young Katniss, Parvin is a galvanizing symbol of rebellion and ultimately of hope; a voice for those who have none or for those too afraid to speak. Solomon Hawke is the epitome of strength and support, and is the perfect foil for her.

The book is well written, keeping readers thoroughly engaged through effortless dialogue and vivid descriptions that are a feast for the senses. If there's anything negative to be said, it would be that the book requires more back story in the first few chapters which will benefit those readers who did not read the first book in the series. While the lack of back story made the read somewhat perplexing at the beginning, it did not take away from the overall enjoyment of the story – and what a story it was! Well worth the read.