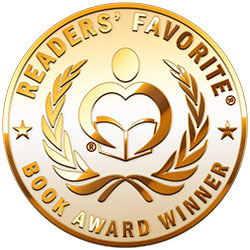 Reviewed by Lit Amri for Readers' Favorite
Accidental Activist: Justice For The Groveland Four by Josh Venkataraman and Barbara Venkataraman is about a case in 1949, in Groveland, Florida, where a white 17-year-old young woman had falsely accused four young African-American men of rape. In 2015, Josh, a 21-year-old University of Florida student at the time, had read a copy of Gilbert King's Pulitzer Prize non-fiction novel about the case and decided to do something about it. "Nothing was right about this case and I wanted--I needed--to do something to help." With the help of his mother, Barbara, Josh tracked down Carol Greenlee, daughter of one of the accused, Charles Greenlee. By this time, an effort to clear the men's names had been done but it was unsuccessful. A launched petition further cemented Josh's effort, but the journey to justice was riddled with obstacles.

The narrative tone is casual but deftly presents the heavy subject to readers. I would never have known about this case if not for Accidental Activist and I appreciated that several photos and timelines relevant to the case are included in the book. That said, the complex and challenging racial norms of 1940s America is well-known. I wonder how many more similar cases had been buried or forgotten with no chance to be judged without prejudice? And we're all very aware that racial injustice is still happening today-unfortunately, it will always be a tough dragon to slay. This is a commendable book about the efforts, perseverance, and success of all those involved in the exoneration of the Groveland Four. They made a difference and are an inspiration to others.