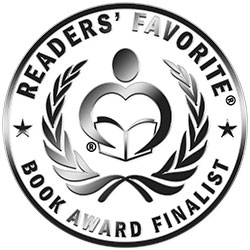 Reviewed by Lori A. Moore for Readers' Favorite
Addicted to His Presence by Beth Stewart is a fantastic read and she writes in the voice of someone I'd like to sit down and have a conversation with. Stewart wants to help people fill the emptiness in their lives with God instead of drugs, work, alcohol or any other type of unhealthy relationship. While addiction is normally considered to be a bad thing, Stewart invites us all to become addicted to God's presence. This different approach to addiction is carefully laid out in chapters including those defining "His Presence," defining addictions, exploring the benefits of being addicted to His Presence, and how to become addicted to and remain in His Presence.

The cover of Addicted to His Presence by Beth Stewart is very eye-catching and is what drove me to want to read this book. It depicts a person craving God so badly that he is indeed "Addicted to His Presence." I could relate to the introduction to the book indicating that we often fill our emptiness with things that are bad for us - mine tends to be chocolate - but that if we would only fill that hole with God, we would be healed from unhealthy addiction and filled with a health addiction to His Presence. Reading Addicted to His Presence by Beth Stewart is like talking to a Christian friend who is explaining all of the love God has in store for you, if you will allow His Presence into your life.