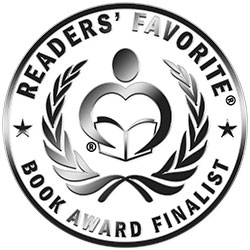 Reviewed by Melinda Hills for Readers' Favorite
While listed as fiction due to the incorporation of a story line involving fictional characters, Alika: Odyssey of a Navy Dolphin by Donald E. Auten reads more like a non-fiction account of animal training and the use of marine mammals in war-time maneuvers. Beginning with the rescue of the baby dolphin by a teenage girl in Florida, and his eventual admission to the Navy Marine Mammal Program, this story not only details the amazing ability of these mammals, but also the special mental focus and sensitivity required for a person to successfully interact with animals.

The focus then switches to a horse farm in Wyoming where Brent Harris is introduced. Brent has a special way with all animals, and his ability, along with instruction and oversight from his father's master horse trainer, allows him to successfully train a horse another rancher was ready to put down for being too dangerous. Wanting something more out of life after visiting family in California where Brent is introduced to the sea and the intelligence of dolphins, he enlists in the Navy. A great amount of detail is included regarding Brent's training for and activity as a Special Warfare Combatant Craft Crewman. Brent hears about the Navy Marine Mammal Program and switches specialties, and the majority of the book is then devoted to his work there and eventual deployment for active duty in the Middle East.

Dialogue and the interaction of the crew members with one another as well as with their dolphins make this story easy to follow and more enjoyable to read than a simple non-fiction account of the activities related in the text. With the added love interest when Brent meets Katie, the girl who saved Alika, there is even more of an emotional pull to add appeal and excitement. Well written and extremely informative, Alika: Odyssey of a Navy Dolphin covers a tremendous amount of information, but following Brent and his relationship with the orphaned dolphin ties it all together and keeps you engaged. Donald E. Auten has certainly researched all the material in the book extensively and provided a wonderful story that will make you laugh, cry and experience the wonder of these amazing mammals – dolphins.