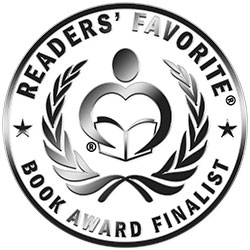 Reviewed by Christian Sia for Readers' Favorite
All the Broken People by Amy Rivers is a suspenseful story that explores the brokenness in the characters, which are poignant and deeply human. Alice Bennett has finally let the pain of her past go, forgetting her abusive childhood and rebuilding her life around the perfect gentleman. But it is as if pain can't leave her alone as her past catches up with her and this threatens her marriage. Alice decides to travel to north Georgia to take care of her mother-in-law, injured in a bad fall. But things aren't what they seem, for her mother-in-law's fall wasn't an accident. Alice is thrust into a family with deadly secrets and a world where everyone seems to be hurting deeply. Can she survive the threats and attacks from an unknown enemy and can she reconcile with her husband's past?

You know a good writer from their ability to offer important background information that deepens character and plot without taking the reader's attention from the present moment, and Amy Rivers is good at that. She combines streams of consciousness with succinct commentaries to add flesh to the story. Right off the bat, she offers: "Over the years, Will and Alice's visits to his hometown had been infrequent, and each time she felt like she was entering an alien world. Having grown up in a city in the dusty Southwest, Alice was taken with the Southern landscape, the friendly people and especially the kudzu." All the Broken People is filled with realism, a riveting story with rich characters, delightful prose, and a setting that unfolds vividly in the mind of the reader. The story is emotionally rich and psychologically engaging.