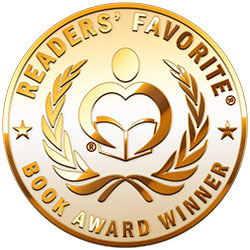 Reviewed by Sarah Stuart for Readers' Favorite
In Amie: Cut for Life by Lucinda E Clarke, Amie is a trained-to-kill spy working undercover for the British Government, but not willingly. The first dramatic scene shows that; her parents spot their "tragically dead" daughter by chance. Amie has orders for a mission to look, listen, and report back, with the bonus that her lover, Simon, is to join her and a group of aid workers in Gaborone. No problem, right? The aid workers act suspiciously, Simon fails to arrive, her communication system with London is sabotaged, and Amie is assaulted and locked in an isolated hut. She is released by four young girls who desperately need her help to avoid tribal mutilation, and to escape sex-traffickers. Can Amie trust charismatic Frenchman, Jean-Pierre Maurin, who claims they are "on the same side"? Will Amie survive?

Amie: Cut for Life is a fast-paced thriller that shows the reader the real Africa, its dangers from the heat, fire, floods, and the wildlife, and its breath-taking beauty. The story held me captivated, and misled me time after time from the first page to the last. The characters are well-drawn, and I loved Maisie, Winnie and Fazia, and especially Linda, the gutsy East End kid. More importantly, Lucinda E Clarke's Amie: Cut for Life is a shocking revelation of the mutilation inflicted on female African children, a tribal practice designed to benefit men. Worse, it is going on in Britain today: one illegal operation an hour. Does it happen in America? Underground, almost certainly. Read this book for them, and talk about it.