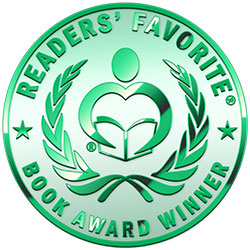 Reviewed by Arya Fomonyuy for Readers' Favorite
An American Cage: A Prison-break Psychological Thriller by Ted Galdi is a spellbinding, action-packed, and emotionally intense novel that follows three prisoners after they break out from a Texas maximum-security prison. Now out of prison, Danny Marsh, a twenty-something-year-old man, convicted for a crime he never intended to commit, must work together with two others to get to Mexico. But he soon realizes that it isn't just his freedom he will be fighting for; he will have to fight to stay alive because there is an enemy among his closest friends, one who is just as ready to see him sink beneath the mire. Can he navigate the dangerous relationships and the harsh physical landscapes and get to freedom? But what does freedom really mean? Follow the protagonist embroiled with himself in a psychological battle that propels him to question everything about his values as he deals with treacherous people, and as he experiences new encounters.

Ted Galdi's book is a sharp psychological thriller with great elements of mainstream detective action, a story with an unusual plot and a timeline of forty-eight hours within which an enormous amount of action takes place. It is pulsating, to say the least, and readers will enjoy watching the protagonist make difficult choices and narrow escapes. A lot of realism is injected into the story and the characters are so humanely flawed that readers will find it hard not to relate to them. This book combines the craft of great storytelling with plot twists and gritty realism to offer up characters that readers will think about even after the book is finished. An American Cage: A Prison-break Psychological Thriller is a great read, a real page-turner.