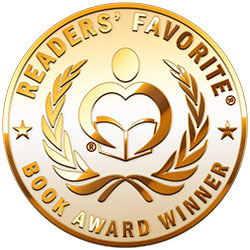 Reviewed by Faridah Nassozi for Readers' Favorite
Ancient Guardians: The Uninvited is the second book in the Ancient Guardians series by S.L. Morgan. In this part of the story, Reece continues to find her place in Pemdas and this time not just as the treasured guest from Earth, but also as the wife-to-be of the heir to the Pemdas throne. Up until this moment, Reece had been the only one in possession of the genetic map that detailed the location of the Key. However, something unexpected happened and her mind shared the location of the Key with Levi; an event that is not understood by even the wisest of the emperor's advisers and one that is bound to bring complications. As Reece and Levi continue to blossom in the bliss of their love and make plans for the future, their enemies are not just sleeping either; a traitor who was in custody has escaped from Pemdas and allied himself with the one person who seeks to gain access to the Key at whatever cost.

Once again, S.L. Morgan delivers another incredibly compelling classic tale that takes you on an adventure in the magical land of this enchanting world called Pemdas. It is amazing to see the transformation Reece has undergone since she left Earth; from the free spirited jeans clad girl to a magically beautiful ball gowned fiancee of the Pemdas prince. S.L. Morgan brings about this change so vividly and at the same time manages to keep it natural. Ancient Guardians: The Uninvited continues to take you on a beautiful romantic adventure and a journey of discovery into the unique Pemdas traditions and the hypnotizing scenery. I am so happy I got the chance to read this second book in the Ancient Guardians series. Book 1 was a pure thrill and Book 2 even more so. I am eagerly waiting to read the next three books in the series.