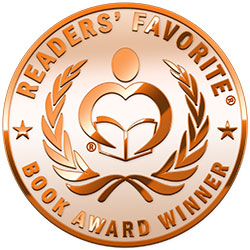 Reviewed by Rabia Tanveer for Readers' Favorite
And Come Day's End: A Michael MacKaybees Mystery by Gabriel F. W. Koch is a murder mystery that will keep you up at night if you don't finish it in one sitting. Our hero is Michael MacKaybee, a private investigator who was looking for a runaway teen when something far more dangerous grabbed his attention. When his best friend Lenny is shot dead, he somehow becomes the prime suspect in the case. But it isn't just Michael who is suspected of the murder. His father, whom he hasn't seen in a long time, is also one of the suspects. But that is the least of his worries. The people who killed his friend are after him. They want to silence him for some reason. However, as the body count starts to rise, Michael knows he has to do something to stay alive and find out why his friend was murdered so coldly. But will he get the chance to find out what happened before the people who want him dead catch up?

And Come Day's End opens with action and ends with action. The storyline is complex and has layer upon layer of plot that will keep you entertained and hooked. I wanted to know where Michael's father Marlowe had been all these years and why he never met his son for so long. I wanted to know why Lenny was killed, why the people responsible for his death wanted Michael dead, and how he will keep one step ahead of them and the law. The chemistry between the father-son duo was perfect for the story. They lacked synergy at the beginning, but the two put their differences aside to bring justice and clear their names. The mystery is so thick that I could almost taste it. There is action on almost every page; you see Marlowe and Michael rebuild their relationship at their own pace and they share their disagreements with the reader. Gabriel F. W. Koch did a great job of building the plot, making sure the characters were leading the story, and the reader was in the moment with them until the end. I loved this book!