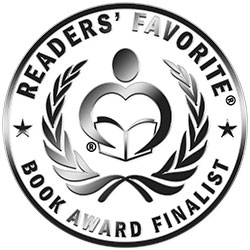 Reviewed by Viga Boland for Readers' Favorite
Anonymous by Christine Benedict reminds me somewhat of those Saturday night made for TV movies my husband and I like to watch: it grabs us in the first few minutes, then slows down a bit making us wonder if we should stick with it, and then it takes off, keeping us glued to the screen for the next 90 minutes. Thriller fiction fans will be unconsciously ramming chips into their mouths as new neighbours and jogging friends, Julie and Debra, find themselves slowly becoming paranoid over anonymous letters and creaks and scrapings in a derelict farmhouse being restored by Debra and her hubby, Greg.

As a teen, Debra witnessed her mother shooting her sexually abusive stepfather, for which her mom got locked up in the psychiatric ward. Half convinced that she too will end up there one day, Debra forever worries she's becoming unhinged when she finds feral dead cats hanging from barn rafters, along with learning that the previous house owner died from electrocution in the basement, now full of cobwebs and spiders. Is the house haunted? Is she going nuts like her mother? Or is there some real and present danger lurking in her home?

When Christine Benedict throws salacious love letters to Julie from an anonymous admirer into this scary landscape, the two women lean on each other for support, not sure who to trust and ultimately, like the reader, suspecting the wrong people. Benedict brings Anonymous to a movie ending surprise finish, and those who enjoyed the read will be looking to see what else this author has written.

They might be surprised to learn Anonymous is Christine Benedict's first novel. She has been well mentored in her writing career and is on her way to bigger and better books for sure. This author will find a receptive audience.