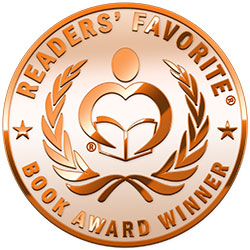 Reviewed by Eduardo Aduna for Readers' Favorite
Armor of Glass is an emotional and harrowing journey through the domestic turmoil that has become the life of an ex-Marine. Brick reminisces on his daily train ride, thinking about the decisions he has made in his life. From his childhood days to his current life, we see the world through the eyes of a man whose emotions have been battered, frayed, dulled and ultimately reignited.

R.M.A. Spears' Armor of Glass captures the tribulations military personnel experience as they live out their lives in the civilian world. The military is portrayed as a machine that takes in human beings and churns out emotionally damaged individuals. Double standards, machinations, and power plays become a jarring counterpoint to the honor and valor the armed forces are supposed to portray. We see the military from the viewpoint of a grunt, the common foot soldier caught in its system, who realizes the stark reality of that system's failings but still comes back again and again because the military is all he has become. The melodic prose is mesmerizing at times. Brick as the emotionally-battered Marine is a lesson in perseverance and resilience. The book strikes numerous chords and a raw nerve or two. By the middle of the book, characters become all too real, their actions and decisions arousing a variety of emotions from the reader. From the pedophile Coach to the manipulative Selma, we are given a slew of villainous characters that, in reality, could be anyone we encounter in our daily lives. Brick's elusive smile, his brief happiness, becomes all the more exquisite as I endured existence through his eyes.

Armor of Glass is one of the most realistic love stories I have ever read. There are no happy endings, no happily ever after. There is only life and learning to live through the bad and to enjoy the good while taking the time to reminisce about love lost. R.M.A. Spears has crafted an emotionally intense novel that had me hooked from page one.