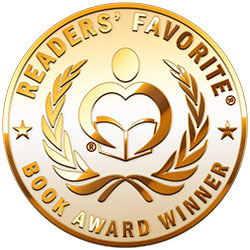 Reviewed by Ruffina Oserio for Readers' Favorite
Army of God by Dennis Bailey is transporting and utterly gripping, a fictional rendering of the biblical story of Noah and the ark with interesting plot twists. When I read up on the author, it wasn't surprising to find that he's been a police detective and an investigator because one sees in the story the manifestation of a sharp intellect and a creative imagination. Noah has barely escaped massacre from powerful enemies, thanks to the aid of a beautiful maiden. He succeeds in fleeing from the city of Eden. When he receives the revelation from God that He will destroy the entire human race, Noah begins to build the ark, but the project is not welcomed happily by all, and he finds opposition both within his family and from his own people. But the greatest challenge comes from the army of five thousand men sent by his arch-enemy in Eden to destroy the ark. The resistance will surprise the enemy as well as readers.

This is a very interesting story and readers will enjoy how imaginative it is. Dennis Bailey doesn't wait to introduce the conflict and characters like Noah, Malluch, and Bohar, as well as a host of others that are very compelling. The narrative exudes a strong spiritual atmosphere, features religious and political themes, and pulls readers into a rollicking adventure that makes them wonder if the Bible tells everything they need to know about strong biblical characters. While offering readers great entertainment, this novel is thought provoking — Noah's leadership, inspired by his relationship with God and his mission to protect life from the flood, comes across powerfully. On a deeper level, this isn't just the story of Noah and the ark, but a story about the environment and, in the final battle, everything that Noah fights to take into the ark is involved in the battle for survival. Army of God is a memorable story with relevant environmental and spiritual themes for contemporary readers.