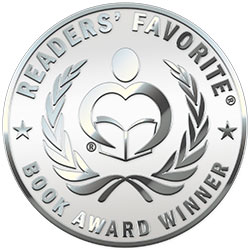 Reviewed by Emily-Jane Hills Orford for Readers' Favorite
Starting a new school is hard enough, but being the new kids at a middle school in a new town where no one knows you makes it even more difficult. Especially when you look a little different. Too tall, too small, too smart – those are characteristics that make you stand out and the bullies always know who to pick on. Atlas was too tall for his age, so he managed to attract considerable unwanted attention. His siblings, Lilou and Nico, were also unique in their own ways. All three were adopted, but they bonded well. It was this move to a small town in Idaho that set them all on edge. Then, a few questions to his adoptive mother, the increasing ferocity of Atlas's headaches, the voice in his head, and a box of random items left behind by his natural mother put Atlas and his siblings on the verge of an adventure. It will take them into another realm in the multiverse, another dimension where danger lurks everywhere, making the schoolyard bullies seem like mere fleas of annoyance. There are battles to be fought, evil to be expunged, and time is running out to save their own realm and the adoptive mother they left behind.

Chandon Siman's middle-grade novel, Atlas and the Multiverse: Seeking Courage, is a spellbinding adventure of mammoth proportions. The adventure begins on the first page and doesn't let up until the very end. Readers will instantly be drawn to these characters as they weave a path through multi-dimensional realms, fighting battles and trying to save more than just one world before the evil, all-consuming powers of P.O.R.T.A.L. destroy everything in their path. P.O.R.T.A.L. wants Atlas and, more importantly, they want his father. The descriptive narrative is compelling and engaging and thoroughly wraps the reader in the complex web of the story. The plot progresses quickly with growing energy and adventure. Dialogue and character development are well used and readers will instantly relate to the characters as if they were kids in their own school. This is a powerful, action-driven story that will attract young readers of all ages.