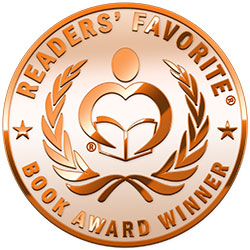 Reviewed by Carla Trueheart for Readers' Favorite
Awaken Your Third Eye by Susan Shumsky, D.D. explains how to open your third eye — known to some as the sixth sense — through provided exercises, breathing and yoga, and meditation. The book opens with an intro and a quiz, then goes into the history of the third eye, The Great Seal (the eye symbol on American money), and Egyptian background. There is much scientific information provided as well, including an explanation of melatonin and the pineal gland, which should interest readers who lean toward scientific explanations of seeing with the third eye. The book also explains how by "letting go" you can receive messages and connect with higher powers through anything from voices, sounds, smells, or even tastes. There are personal accounts, philosophical sayings, guidance on letting in the right spirits or beings, and related stories on the practice. Overall, the book covers all bases on the topic of seeing with the third eye or extra-sensory perception.

I had a few personal favorite methods, including the "do nothing" method, which is where I believe I've stumbled in the past with attempting third-eye knowledge. Basically, it's not easy to just ask and wait for an answer from a spirit or guide, but author Susan Shumsky, D.D. helps sort out areas where the normal person might have problems with their attempts at connection. The meditations, in particular, were useful to me, and I did try them with success. The Third Eye Meditation was my favorite, and I did in fact see much through this practice. Also interesting was the Golden Ball exercise, and while I've done yoga in the past, the yoga poses and breathing instructions were quite useful overall. I would recommend Awaken Your Third Eye to anyone with an interest in awakening their sixth sense through various exercises and meditations or anyone who likes learning about yoga, chakras, or the scientific and historical background of these studies.