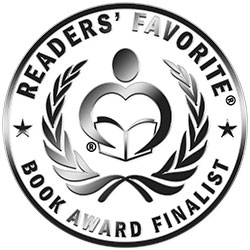 Reviewed by Anne-Marie Reynolds for Readers' Favorite
Awakened by Maya Daniels is Book 1 of the Semiramis series. Alexia hasn't had much of a life; an awful boss, a neighbor from hell and a past she doesn't want to dwell on. And she keeps dreaming about her own death. Now she is being hunted by, of all things, warlocks. A car accident puts her in hospital where she discovers new powers. And boy is she going to need them! Gods, goddesses, witches, reincarnation and the odd sexual encounter thrown in for good measure and Alexia's life is about to change. Learning about her destiny and her past lives, Alexia now has to fight for her future but she has a tough job ahead of her.

Awakened: Semiramis Series Book 1 by Maya Daniels is primarily a fantasy story but could also be considered multi-genre. It is written in the first person, from the main protagonist's point of view, and feels much like you are listening to her telling you the story, living it with her. The story begins with a monologue but soon moves on to a roller coaster ride of epic proportions. There are scenes of a rather steamy nature scattered throughout, a few violent scenes and some language that I would say makes this an adults only book. The story picks up pace very quickly and holds a natural rhythm. The characters are developed in depth, so much so that you kind of feel you know them, particularly Alexia. The story ends in a way that makes you want to read the next book straightaway. Great fantasy story with a bit of medieval history thrown in for good measure.