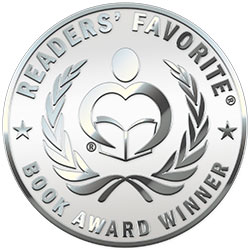 Reviewed by Katelyn Hensel for Readers' Favorite
Baby Poop by Linda F. Palmer, DC is a must-have guide for looking at your child's well...poop! Before you run away thinking I'm crazy, just hear me and Dr. Palmer out. Our babies aren't able to tell us what's wrong. They simply cry, coo, eat, and poop. Using those tools to tell us what's going on in their little bodies is key to understanding our little one's health and Dr. Palmer focuses on the icky smelly denominator because it has the most information to tell us. There were photos of real life moments with parents, babies, and doctors that really added to the aesthetics of the book. I learned so much from the text...from the natural balance of an infant's intestinal bacteria to tons of other stuff I never would have thought to ask about poop.

Linda F. Palmer, DC clearly has done her research and is well studied in infant healthcare and treatment. The book was scientific, well written, and contained an enormous amount of information all about poop. Though it can be an icky topic, there is no doubt in my mind that it is also an extremely valuable tool to help care for your babies. Baby Poop should be right up there on the shelf with What to Expect When You're Expecting for future and current parents. It's a great, intelligent, and useful resource that has a bit of tongue-in-cheek humor thrown in for good measure. I mean, how can you not enjoy a book about cute babies even if they are a bit smelly at times! By using this book, at least you will be able to tell what that smell means for your baby's health.