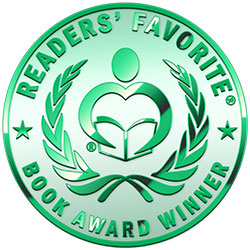 Reviewed by Emily-Jane Hills Orford for Readers' Favorite
Many of us have discussed that so-called bucket list - the list of things we want to do in life. How many of us have considered what is really inside that bucket? What about a bucket full of light and love? After all, that's all everyone needs. The bucket is not always full; sometimes little troubles interfere with the light and love of an individual. Babies, children, indeed even adults, respond positively and effectively to light and love. Babies learn through the love and positive attention given them by their parents and other loving people in their lives. When Mom kisses baby, or Dad plays with baby, all is well and baby's bucket is full of light and love. When Mom smiles at baby, baby smiles back and "Baby's bucket is filling more. See what smiles can do?" In other words, baby is happy. A little fall, an injury can knock over the bucket and some of the light and love will disappear, but with Mom and Dad's loving attention, the bucket fills up again with light and love and the baby is happy once more.

In Baby's Bucket Book, Carol McCloud has written a charming little rhyming story that speaks in the language of young preschoolers, sharing with them the mystery and joy of light and love. The illustrations, done by Glenn Zimmer, are bright and cheery and complement the rhyming text. This is a happy little story with colorful illustrations - ideal for preschoolers and those young children anxious and excited to learn how to read. The story and the illustrations are full of light, love and just pure happiness. A delightful little picture book.