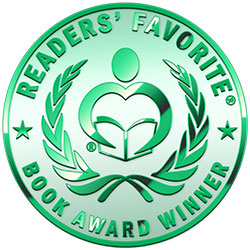 Reviewed by Michelle Stanley for Readers' Favorite
Baffin's Desire for Fire is another wonderful book in the Dragonasaurus Tales by Josephine Young. Uncle Max is cooking his sausage by blowing fire on it through his nose, and Baffin wants his marshmallow toasted. Grouchy Uncle Max refuses and tells Baffin to do it himself. Baffin tries, but his nose only blows smoke. He packs a bag and heads off to Fire Mountain to see a magic bird who will fix his nose. But danger looms as he approaches Trembly Woods. It's the home of the grotesque Grong. This foul, smelly monster has the head of a wolf and the feet of a chicken. Baffin doesn't know about the monster and continues his journey. He is ambushed by the Grong who thinks Baffin will make a fine meal. Baffin wants to escape, but can he overpower the Grong who is bigger than him?

I read Baffin's Desire for Fire to a child and he loved the story! The book is from a terrific series called Dragonasaurus Tales by Josephine Young. Baffin is half dragon, half dinosaur, hence the name "Dragonasaurus." It just shows how imaginative the author can be, and how talented she is. This is the second book in the series I have read and I love the story which is written in an amusing rhyming format. You really get good visuals from the story as it is is very descriptive. The characters came to life, and the lovely illustrations enhanced the plot. I recommend this great series for kids.