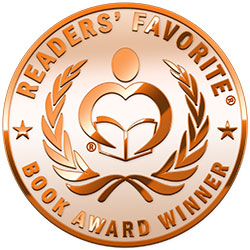 Reviewed by K.C. Finn for Readers' Favorite
Bat Out Of Hell is a work of fiction in the romantic comedy genre. It is aimed at mature teen and adult readers alike and was penned by author Bernadette Franklin. The book follows the adventures of Shirley Manchester as she attempts to survive a wild Halloween, with a secret admirer in hot pursuit and a vengeful fashion designer with a bone to pick. Shirley attempts to navigate Halloween whilst unable to shrug off the thought that maybe she's been cursed for real. As she manages to escape the party from hell (possibly literally) she discovers that the tricks and treats of Halloween are far from over. What results is a splendid and highly enjoyable rom-com with a spooky twist.

One of the most charming elements of this entertaining novel by Bernadette Franklin is the all-out commitment of the author to the time period of the story and the spooky hijinks that work their way out of Halloween and into Shirley's life as the novel progresses. As a big fan of this particular holiday, I loved the atmosphere which it lent to the tale's curious twists and turns. The writing itself is highly enjoyable, with narration that allows us close insight to our heroine and the many issues she has to deal with as the plot careers around on a truly wild ride. The dialogue too was stellar, giving us instant characterization of many new faces and plenty of witty repartee between the central figures. Overall, I would certainly recommend Bat Out Of Hell to romantic comedy readers everywhere.