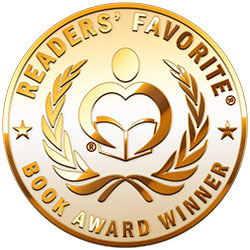 Reviewed by Vincent Dublado for Readers' Favorite
Be A Giant Killer: Overcoming Your Everyday Goliaths by Ed Norwood is powerful counsel on how to face the adversities or the so-called giants that plague our lives. The book is inspired by a tragic event in the author's life when, at the age of eight, twenty-seven of his relatives were massacred by cult leader Jim Jones in the Jonestown Guyana Tragedy. It is a shame that bears considerable weight until he comes to an epiphany and realizes how the past can influence the future. By using the biblical Goliath as a metaphorical device, the book walks us through the Seven Giants that are present in our lives and it gives spiritual insights on how to overcome them to achieve what God has planned for us. At the end, it helps us come to the realization that the voice of our giant can be silenced.

Be A Giant Killer may appear like a religious tome from the outside, but it has the potential to appeal even to those who consider themselves spiritual but non-religious, perhaps even to being philosophical nonbelievers. What Ed Norwood addresses is a universal concern: We all have giants in our lives. It can be a neighbor, a relative, or a co-worker from hell, it can be a debilitating disease, or it can be financial concerns. So what is your battle plan? Do you just pick up a stone, fire it from your slingshot, and hurl it at your giant? Easier said than done, right? But Norwood tells you that there is a giant killer inside you, and by equipping yourself with God's spiritual guidance, you become better armed and prepared in facing your own leviathan. It's an inspiring book, one that gives you the sense of confidence that your greatness is coming.