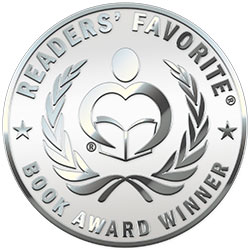 Reviewed by Steve Gaynor for Readers' Favorite
Be A Man by Joshua Wisebaker is a humorous guide for younger men on do's and don't. The author states God did not create man to be a "pansy" but that he needs to have some basic outdoor survival skills such as how to hunt, fish, and use a gun, axe, and a compass. A man should be personally involved in some type of sport and also have relationships with "crazy" friends, dogs over cats, and local key people of influence. The author also addresses relationships with women: how to (and when to) spend money on them and how to please them. He offers suggestions on such overlooked topics as to how to name one's son.

Chapter 3 is on self knowledge. He asks, "Do you choose Elvis or the Beatles?" Though this book may be considered chauvinistic by women, he does include a section called, "Listening to your Lady." Wisebaker also feels that a guy should be involved in the community and do good works. Guys should get dirty.

I could relate to his thoughts on family. Other things he felt men should learn were how to be conversationalist, how to grill, how to dress, and how to take a punch. Men and tools, men and cars, men and jokes were a few other things he discussed. I especially enjoyed the no-no'Sfor men: men should never wear fanny packs; men do not shop together unless it is for tools; and most importantly, men do not shirk their responsibilities. Chapter 6 is on God and Politics. I personally agree with his conservative views.

I wish I had read this book many years ago. Joshua Wisebakers advice is timely, practical and invaluable. This is a book for men. Most women will not enjoy the humor. I suppose Joshua's point of views would not be considered politically correct, but I don't care. I still think his words are filled with wisdom. He writes in a manner that is easy to read and easy for men to understand. I intend to give a copy to each of my sons, sit down with them and read and discuss it together.