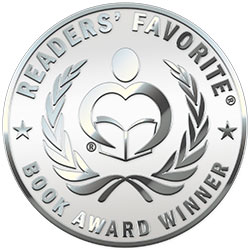 Reviewed by Emma Megan for Readers' Favorite
Beautifully Damaged: Beautifully Damaged Series Book One by J.A. Owenby is a fascinating and unforgettable romance story. It follows River Collins as she struggles to claw her way out of hell at only nineteen. River lives in a trailer park with her legal guardian, Dan, who is an alcoholic and a drug addict. Dan often beats her and takes advantage of her body. River is determined to make Dan pay for all the harm he caused her. But her plan to get rid of Dan didn't succeed in the way she wanted, and now she has other enemies, even more dangerous, haunting her. On her way to a safe place, River ends up on Holden Alastair's property. Shortly after she meets him, she gets hit by a car, and Holden must look after her until she heals. Nothing could prepare River for what she discovers during her stay.

Whoever thinks romance books are not for them or that they are only for girls or women should read Beautifully Damaged by J.A. Owenby. This book is absorbing and an absolute mind-shock, but also quite sinister, intense, steamy, and suspenseful. The behavior of a person who has been through highly traumatic experiences, who fears trusting someone again, and who easily gets triggered is captured perfectly by Owenby. I enjoyed the gradual revealing of the depth of the characters' dark secrets. I dare you not to fall in love with this well-written emotional roller coaster, which has plenty of unexpected plot twists, angst, tragedy, action, and most importantly love, which leads to a completely gripping and heart-wrenching page-turner.