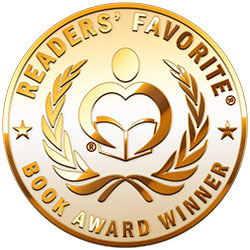 Reviewed by Romuald Dzemo for Readers' Favorite
Bellwether Blues: A Conservative Awakening of the Millennial Soul by Jonathan R Jakubowski is a spellbinding book that combines political and social commentary with personal stories to demonstrate how millennial voters, who have been out of reach to conservatives, are shifting their choices from the left to the right. The book presents seven stories of millennials — Tiffany Crain, Jenna Cline, Jose Mendez, Arron Lawrence, Douglas Simpson, Alfonso Mack, and Jeremy Harpel — and illustrates how they broke away from the cycle of hopelessness, skepticism, and despair when considering the state of American political affairs. While these characters are from different backgrounds and each is imbued with unique challenges, their stories are revealing of the questions that inhabit the minds of millennials.

Readers will not only understand why these seven millennials in Swing County America swung from Obama to Trump but will also decipher the salient values of faith, family, and freedom in the electoral context. Tiffany has experienced the pain of not seeing her unborn children, Arron is a replica of the hidden dreams and aspirations of young ones in black communities, and Jeremy has concerns and worries about attacks on individual freedom. Each of these characters has a stirring in the heart, a yearning that a democratic culture — even if it is more open to innovation than the conservative — has not successfully addressed. Each of the characters that readers encounter in this book is well-written and in sharing these stories, the author makes a challenge to conservatives, proposing a new strategy to winning over millennials. Bellwether Blues: A Conservative Awakening of the Millennial Soul is written in gorgeous prose, the voice is compelling and observant, and the entire work is filled with social and political commentaries that are both spot-on and mind-boggling. This author just succeeded to have me rethink what I thought I knew about American politics.