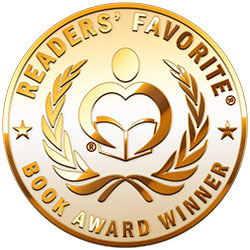 Reviewed by Jack Magnus for Readers' Favorite
Ben's Adventures: A Day at the Beach is an educational picture book for children written by Elizabeth Gerlach and illustrated by Yip Jar Design. This is Ben's story. He is a triplet with a brother and sister, and he uses a wheelchair. Ben has cerebral palsy, and he can neither walk nor talk, but he dreams and imagines all manner of marvelous adventures. Ben loves the beach, and it's one of his favorite places to visit. At the beach, he can run and build sand castles and play with his friends. He loves the brilliant blue sky and watching the seagulls as they dip and fly and call out overhead. Ben is himself at the beach, playing and laughing and running around in the sand.

Elizabeth Gerlach's educational picture book for children, Ben's Adventures: A Day at the Beach, is based on her own son who had both cerebral palsy and epilepsy. These conditions, however, never defined who he was. Ben's Adventures is a marvelous means to share the experiences of kids like Ben with others, showing them that a wheelchair doesn't impair one's imagination or joy, and helping them get over feelings of discomfort or fear when encountering kids with disabilities. The images make Ben's imagination come to life. Parents and caregivers may wish to exercise discretion, however, in whether they should share the biographical information on the back cover with their little ones or find ways to prepare them for it. Ben's Adventures: A Day at the Beach is most highly recommended.