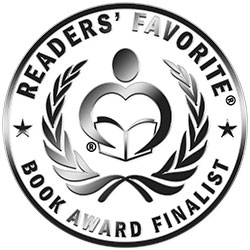 Reviewed by Deborah Lloyd for Readers' Favorite
Miguel and Mary Carmen Gonzalez emigrated from Venezuela to Lincoln Park, a suburb of Detroit, in 2011. They have two children, 9 and 7 years old, and both work in a nearby plant. Although they entered the country legally, they never sought citizenship due to their fears about governmental authority. Canan and Karim Izaly are naturalized citizens of America; they were from Kurdistan and citizens of Syria. They fled their home in 2014 when ISIS came to their city. Although Karim had many concerns about Canan's insistence in taking their young daughter to meet her relatives, he eventually relented. He called upon a friend to escort Canan and their daughter from the airport to their hometown. Both scenarios resulted in major immigration cases. Attorney Marshall Mann, a partner in Blake's firm, is an immigration law expert and led the defense in both cases. These cases are featured in the novel, Betrayal at the Border, written by Mark M. Bello.

The storyline in this seventh book in the Zachary Blake Legal Thriller series has many compelling features. Mark M. Bello writes in a fast-paced manner, filled with exciting and intriguing moments. He also includes constitutional and legal information in easy-to-understand terms. The characters are developed in balanced ways. For example, although Zach Blake likes the publicity he receives, he is a strong advocate for human rights, his clients' well-being and is generous in supporting their causes. Author Mark M. Bello skillfully depicts two aspects of American immigration laws in Betrayal at the Border. The book is engaging and informative – an exceptional legal thriller.