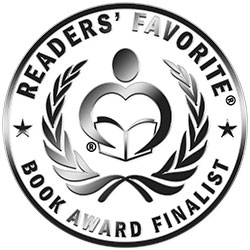 Reviewed by Jamie Michele for Readers' Favorite
Beyond Rock Bottom: A Collection of Poetry by Kara Petrovic is a compilation of the author's prose, chronicling some incredibly dark and difficult times in life. There is a cautionary clause as the book begins, a trigger warning for depictions that include suicide, mental illness, and sexual assault. Coincidentally, there is a poem called "Little Triggers," where the author addresses this sensitivity. Petrovic also covers self-harm, gender binary, heartbreak, self-awareness and, finally, absolution and grace. Beyond Rock Bottom is broken into four separate parts: For The Ones That Did Not Love Me (all titled with "On"), For When Love Was Not Enough (all titled with "Of"), For When I Did Not Love Myself (all titled with "Little"), and For Love Itself.

Beyond Rock Bottom by Kara Petrovic is a marvel of rhythmic poetry. The writing is first rate and powerful with verses that, even in their brevity, carry Petrovic's emotion with melodic gravity. There were parts that I went back to and reread over and over, particularly a brilliantly crafted poem to the poet's mother in part three entitled "Little Questions" where Petrovic writes, "that my mother is a woman forged from the iron of the gods; that if I was a storm, my mother was the original hurricane that created me." It's clear that writing brings the author something of a cathartic release. What I didn't expect was for the gift to be extended to me, but that's exactly where I found myself: forging forward with the masterful words of a skilled poet. This is a beautiful book.