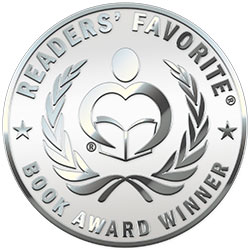 Reviewed by Liz Konkel for Readers' Favorite
Bigfoot, UFO's and the Paranormal: True Encounters by Paul G. Buckner is a compilation of interviews, personal experiences, and Native American lore centered on sharing strange encounters. Have you ever felt a presence lurking behind you or witnessed something you can't explain? This question serves as the basis for this collection of true accounts. Buckner includes interviews with witnesses who share their experiences of seeing strange creatures and floating lights, feeling a presence in the mountains, and time warps. Among the incidents, you'll read about several encounters with a creature of massive size that stalks, hunts, and charges after them, only for them to escape with no recollection of the last few moments.

The catalyst for the collection and Paul G. Buckner's fascination with the concept of Bigfoot was his aunt's encounter when he was a boy that involved a creature standing upright like a man and covered in black hair. While his personal experiences are incorporated, the collection focuses on sightings on a wider basis with various witness accounts featured. From his own observations, he shares the presence he felt beside him and a looming figure standing over him. These are similar to the encounters that other witnesses share and which feature overlapping themes that support the basis of the collection. The collection of interviews also incorporates Native American lore. This section features more background on the origins of Bigfoot which is a fascinating look at how this creature has evolved through various sightings while maintaining a basis of similarity. Bigfoot, UFO's and the Paranormal combine lore, personal experience, and true encounters to showcase the way Bigfoot and the related accounts have helped to shape our culture through these stories.