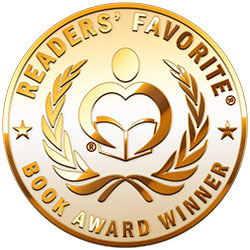 Reviewed by Mamta Madhavan for Readers' Favorite
Bigger Leaner Stronger: The Simple Science of Building the Ultimate Male Body by Michael Matthews is a useful guide to male readers who want to build a stronger body, getting rid of their fat so that they end up looking better and feeling more confident. Reading this book is an eye-opener to many and will make them realize that burning fat and building muscle is not as complicated as it is made out to be. There is no need to spend a lot of money every month on supplements. Muscle building is simple, and the author dispels myths associated with building a bigger, leaner and stronger body. The stories in the book are proof of the credibility of the information shared by the author and will help readers get rid of unwanted fat and reduce the risk of disease and dysfunction.

This is a good book for readers looking for transformation when it comes to their bodies by making changes in their eating and exercising patterns. Reading this book will help readers chalk out their own fitness regime and diet plans using the author's suggestions. The tools and techniques will help readers take that important step towards becoming someone who loves their body inside and out. The nutrition tips and workout plans are useful for readers who want to take steps to transform their body and life. The book is honest and straightforward and covers a lot when it comes to health and fitness.