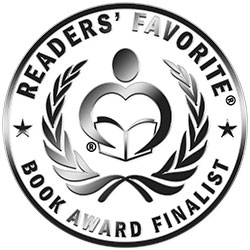 Reviewed by K.C. Finn for Readers' Favorite
Black Market News is a work of fiction in the dystopian genre. It is suitable for the general reading audience and was penned by author Roman S. Koenig. The story follows Quinn Kellerman, a man living in a vision of America that exists according to the will of eState, a seemingly benevolent corporation that has infiltrated every aspect of its citizens' lives. After an act of violence compels Quinn to action, he gathers his friends to create a news outlet that exists beyond eState's control. Focusing their reporting on the truth behind eState and its dangerous leaders with their subversive methods for maintaining control, Quinn discovers he has the power to challenge the status quo.

As Quinn embarks on a mission to reveal the truth, we journey into a well-conceived and highly engaging work. The plot is a thought-provoking and intellectual one, which will make you feel uncomfortable at times as it parallels the world we live in, but this just added to the impact and the excitement that I felt during reading. This is a novel that will make you question and think deeper about the world around you, and one that will stay with you long after you put the book down. Author Roman S. Koenig has a keen sense of atmosphere, which he builds through tension and clues that he delivers in the clever use of both dialogue and scenic descriptions. The characters in this novel are fully realized and three-dimensional, and even our hero Quinn has flaws, which makes him a character you can easily connect with and learn alongside. I wouldn't hesitate to recommend Black Market News to fans of dystopian fiction, and those that enjoy political and social thrillers.