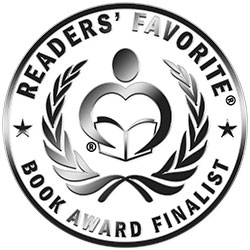 Reviewed by Chris Fischer for Readers' Favorite
A bloodthirsty knife that controls a man. A killer with an unknown past, a need for death and destruction, and an underlying desire to protect the most vulnerable. An immortal available for hire, but only at the right price. All of these elements add up to an unbelievably fantastic read. In Blade of the Destroyer: The Last Bucelarii, Book One by author Andy Peloquin, you will find all of these and so much more. Follow the Hunter of Voramis, the above mentioned immortal assassin, as he sets off on a contract to avenge a crime committed against a young girl. It's during this commission that the Hunter realizes it is he who might have become the hunted. But if he gives up his quest, he might also give up the chance to find out who he really is, and that's not something he's willing to leave behind so easily.

This book is fantastic. Drawing the reader in from page one, this page-turning thrill ride of a story is full of excitement, adventure, and suspense. Written from a unique point of view, that of the killer, Blade of the Destroyer has an extremely intriguing premise and storyline. Author Andy Peloquin does a fantastic job of creating a mysterious and enigmatic character in the Hunter, and has also created a world that is at the same time creepy and believable. Blade of the Destroyer would be enjoyed by any reader who likes action, adventure, a dark leading character, or just a plain excellent piece of fiction. I am extremely excited for the next installment in The Last Bucelarii series, and hope that the very promising author, Andy Peloquin, is hard at work on it at this very moment.