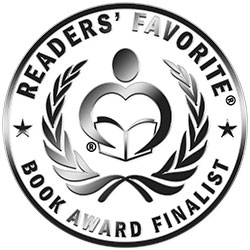 Reviewed by Trudi LoPreto for Readers' Favorite
Blind Faith: The Gauntlet Runner Book VI was a wonderful reunion with my old friends; Jacob, James, Joshua, One Ear, and Maggie. Once again, I found myself pulled right into the story and I became a soldier, a father, a friend, and a mother. Jacob and his Rangers are heading north towards Quebec as the British are successfully winning the battles and taking over the towns and forts. The journey they have to endure is hard and long as they face a freezing cold winter and clashes with the enemy, as well as a group of deserters, headed by Captain Simpson. Simpson and his gang have become turncoats, fighting and killing anyone they can, but especially trying to harm Jacob and his family at every turn. Maggie has made her way to Quebec City with the help of three brothers and is now much closer to finding Israel, her missing son, while living in the home of a generous French fur trader, Monsieur Coulet. Jacob and Maggie are so close to each other as both are in Quebec, yet still remain far apart. There is so much action and history in this book that you must read each riveting page yourself to appreciate the greatness of Blind Faith.

I cheered when each battle was won; I cried tears of joy when another of Maggie and Jacob's children was found, I held my breath as each battle was fought, and hoped Jacob and Maggie would find each other as they got closer together and yet were still far apart. I hated getting to the last page and having to say 'goodbye, see you soon' to my friends again. Blind Faith is truly a spectacular fictional historical book, as were each of the stories in the Gauntlet Runner series, and I cannot wait for Book VII. S. Thomas Bailey is number one on my list of favorite authors and I am sure he will become yours too. He writes with heart and an accuracy that is hard to match. I loved every page of this book. I cannot say enough to encourage you to read this outstanding book. It is a sure fire winner.