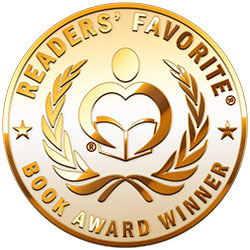 Reviewed by Vernita Naylor for Readers' Favorite
Poetry is not just words. Poetry is an expression of words and language that stimulates an emotion or feeling. Through these emotions and feelings arises a potpourri of thoughts; this is what helps to create poetry. By reading Blu Diamonds by Kevin Hollingsworth, I must warn you to get ready for the expression of rawness from love, life, and passion to romance. The author takes the reader on a romantic vacation to their favorite place whether it's on the French Riviera, in the Virgin Islands, Paris, or Puerto Vallarta through poetry and images. Accompanying each poem are beautiful images from featured illustrators and photographers to help tell the story. Along with the poems, the reader will see images ranging from women to nature to help create the backdrop of the poem.

I love poetry and I really liked the touch that the author used in combining images with poetry. Over the centuries poetry has been the way to express a range of feelings from love and sadness to hate. Kevin Hollingsworth touched on a variety of subjects to connect with the reader. The reader may enjoy and be touched by poems like Imagined, My Love and One Last Time. Each poem will allow the reader to walk with the author through the words of expression of emotional bliss. If you are looking for poetry being expressed differently, Blu Diamonds by Kevin Hollingsworth is the book for you.