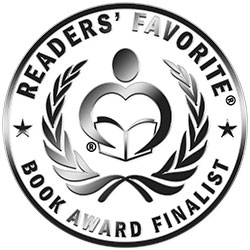 Reviewed by Randy B. Lichtman for Readers' Favorite
As a professional concierge, Steve Sims is in the business of helping people achieve their dreams. He shares his techniques of success in his book, Bluefishing: The Art of Making Things Happen. More than just another inspirational and motivating book, in Bluefishing Sims has provided a valuable tool chest of authentic techniques that can improve individual lives and guide the reader in developing more meaningful personal and professional relationships. As he relates his own experiences in one job after another, Sims relates how the advice he encapsulates in his new book helped him transform his own life to one of greater impact and fulfillment. The book is loaded with wonderful stories that leave the reader smiling, while giving them valuable advice they can use in their own lives.

In one of his stories, he illustrates his principle of "Nothing's ever going to happen if it benefits you. Work for win-win every time." As a teenager, one of his clients played guitar in a band which featured songs by Journey, a band he greatly admired. When he asked Steve Sims just to set up possibly meeting Journey, Steve Sims went bluefishing to find an even more valuable experience. He discovered that one of the musicians in Journey and his client had something in common—a family member who was autistic. As a result, the client not only met Journey, but also played in a concert benefiting autism. This realization of how to be more meaningful also illustrated another one of Sims' principles. "Ask why at least three times: the first why is what they think they think, the second why is what they think you want to hear, the third why is what they feel." This example of searching beyond the surface is only one technique of what he calls "bluefishing."

The value of Bluefishing: The Art of Making Things Happen not only lies in the insightful principles the author relates, but in the enjoyable manner in which he illustrates them. The audio book version, which I also enjoyed, clearly shows he writes in the same manner in which he speaks, talking to the reader directly as a personal coach. He mixes humor and wisdom in a very effective manner throughout the book, offering many pieces of wisdom, while entertaining in his own inimitable style. I highly recommend both the print and audio versions of this valuable book where we can learn how to become better bluefishers in our own personal and professional lives.