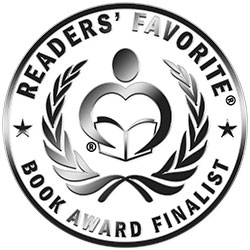 Reviewed by Julie Hodgson for Readers' Favorite
Bone Box by Jay Amberg is an intense archaeological journey full of suspense and twists. Joe Travers and Sophie Altay's meeting in a cafe in Istanbul is at the behest of the Aegean Association he works for. She is suspicious of him at first and fiery in her passion for her work; she suspects he is here to spy on or fire her! His reasons are to examine the dig near the Basilica of St John. It involves international teams of archaeologists and the Aegean Association under the very watchful eye of the German chairman Leopold Kirchburg, who doesn't particularly trust her work methods and likes things done to his specifications. Sophia Altay tries to prevent her discovery of the ossuary, said to contain the bones of Jesus himself and most precious documents, from becoming public until they can be authenticated. This takes them both on a dangerous path, only to be escalated and antagonized by the media, which causes havoc. This story takes you on an incredible and dusty journey from Istanbul to ancient Ephesus, Izmir, and Cappadocia, blended with Christianity, archaeology and Islam, described with accurate detail to bring the story alive.

Jay Amberg's Bone Box is an extremely well researched and well thought out book. The story gives you incredibly detailed and visual pictures of Turkey. Jay Amberg is a master of description and intrigue, and does not paint you into a corner when explaining things; the plot and characters are believable and interesting. When reading the book you have to keep going to find out what will happen next. It is a real page turner, one that keeps you guessing through each and every chapter. A cross between The Da Vinci Code (Dan Brown) and The Sign of the Cross (Chris Kuzneski) this is an "un-put-downable" book of the highest quality.