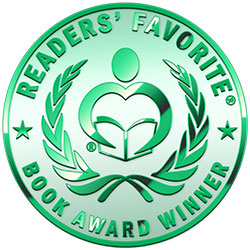 Reviewed by Emily-Jane Hills Orford for Readers' Favorite
Boo the hamster lives in a cage on a shelf in a classroom full of children. He loves the attention he receives and he loves watching the children in all their activities. He feels safe and loved in his little home. One day, the teacher knocked his cage by accident, leaving an opening. When everyone had left for the day, Boo decided to venture through the opening and outside his cage. He wanted to explore the world the children seemed to enjoy so much. He found a hole in the wall and peeked through, excited to discover a real maze of twisty tubes, like the one he enjoyed running through in his cage. And the adventure begins. Each twisty tube leads Boo to another part of the school, further away from his home, the classroom with the children he so loves. When he tires of exploring, he realizes he's lost and he can't find his way back home.

Based on a true story, Jeanna Ganas' picture book story, Boo, is a fun read. It also contains an important message for young readers about temptation and wandering away from home, looking for adventure and excitement, and, in the process, getting lost in the maze of unknown paths. The story is told in rhyming verse with lovely, colorful illustrations to help carry the story along. The plot develops with ease, leading the young reader forward with eager anticipation as Boo explores further and further away from home. A charming story that will definitely appeal to young readers.