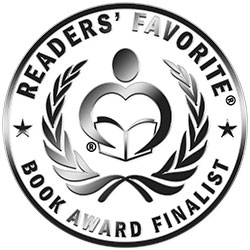 Reviewed by Emily-Jane Hills Orford for Readers' Favorite
Bradley rushes outside to the garden to collect flowers for his mother. He's having fun collecting all kinds of flowers when a loud noise startles him. Then he sees it: a giant dinosaur. It's not frightening, but rather friendly and it takes Bradley on an adventure to a land full of all kinds of dinosaurs: Dinoland. Bradley shares his flowers with the dinosaurs and enjoys playing with them, even having a ride on one of the dinosaurs, a pterasaur, getting a good view of Dinoland from above. He loses track of time, but fortunately, he realizes when it's time to leave. The only thing is, he no longer has the flowers he promised to collect for his mother. That's what imagination can do to a child, or anyone, really: it whiles away the time so quickly but with effective creativity.

Julian Hilton's children's picture book, Bradley and the Dinosaur, is a sweet story about having creative, imaginative fun. There's nothing complex about this story, no hidden messages. With a simple plot that follows young Bradley's adventures in Dinoland, it inspires young readers to enjoy their own imaginations and not to be afraid to allow dreams to fill their time with simple pleasures. Told mostly in rhyming verse and with beautiful, bold, colorful illustrations, this story will appeal to the very young reader and perhaps those just learning to read. Young dinosaur enthusiasts will take special pleasure in the many dinosaur names listed and illustrated in this charming story. Wouldn't you love to be a child again and visit Dinoland? The invitation to adventure is one's own imagination.