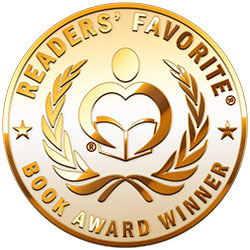 Reviewed by Jack Magnus for Readers' Favorite
Breaking the Nexus is the first book in Lindsay Avalon's romantic fantasy series, The Mythrian Realm. Denver's got a serial killer haunting its streets, and homicide detective Connor Flynn is on the case. While his days are spent looking for clues, his nightly dreams have been taking him to bizarre and otherworldly places. When another mutilated corpse is found in an alley, Connor's faced with a person of interest who has no idea why she's covered with the victim's blood or how she got into the alleyway. Her name is Sha Phoenix, and she has neither any identification nor a cellphone. When Connor brings her in for questioning, she's unable to give him any useful information, though she does raise a few eyebrows at the station when she levitates a metal table in the interview room.

Lindsay Avalon's urban/epic romantic fantasy, Breaking the Nexus: The Mythrian Realm, Book 1, is an original and exciting novel that adroitly combines the police procedural and fantasy genres. While most of the action in this book takes place in Denver, the reader gets tantalizing glimpses of Sha's world, the Mythrian Realm, where her job seems to parallel Connor's role as a police detective. Both of them are fighters and champions, and it's a lot of fun to see how these two well-matched and competent characters work and play together. While the mystery takes precedence in this outstanding debut offering, the author includes some steamy, yet tasteful, erotic moments when Connor and Sha have a bit of downtime at his cabin. I had a marvelous time reading this book. I loved the blending of genres and especially appreciated Avalon's strong female lead. And yes, I'm quite curious about Sha's mystical realm and expect that I'll find out a bit more about it in the next book of the series. Breaking the Nexus: The Mythrian Realm, Book 1 is most highly recommended.