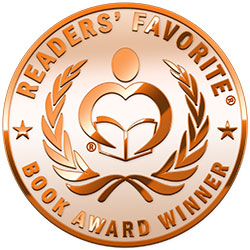 Reviewed by Rabia Tanveer for Readers' Favorite
Broken Promises: The Story of a Jewish Family in Germany by Bonnie Suchman is the story of the Heppenheimer family and their life as they lost everything in the Holocaust. The author researched and compiled all of this information after she learned that her father-in-law kept his life in Germany hidden from his family when he was alive. However, after his death, author Bonnie Suchman looked deep into his family tree and found that the Heppenheimer family came to Germany and became leaders in scrap metal dealerships in the country. Their affluent lives came to an abrupt end when the Nazis rose to power and destroyed their lives just because of differences in religious beliefs. The book recollects what happened to this family and how no one was safe from the wrath of Nazis and their misplaced rage.

I still have a hard time believing why someone's religion can enrage a group of people to cause so much hurt and pain. The author did a great job of compiling the information and digging deep to gather all the data that goes back generations. Reading about the life of the Heppenheimer family was sad because they had a simple yet successful life before the Holocaust happened. The narrative felt like listening to a beloved professor sharing information on a topic they feel passionate about. I was surprised by how deeply the author researched. From the Heppenheimer family's migration to Germany after the Thirty Years War and their life there from the 1700s until the Nazi regime, Bonnie Suchman held nothing back. By the time I reached page 37 and saw the pictures of the documents she uncovered, I knew this was going to be an exceptional book. She went into details about all of the ancestors, what happened to them and how drastically things changed after the Nazis came into power. I would highly recommend Broken Promises to anyone who would like to read about a more human perspective, rather than a narrated perspective.