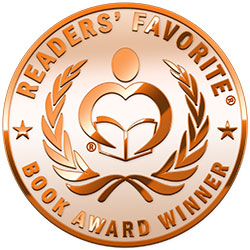 Reviewed by Mamta Madhavan for Readers' Favorite
Bruce and the Road to Courage - (The Adventures of Bruce and Friends) (Volume 1) by Gale Leach is the story of Bruce who does not want to become a butterfly. Bruce is the butt of jokes among other caterpillars because of his fear of heights and his reluctance to become a butterfly. Unable to take it anymore, he runs away from his home. Along the way, he meets other creatures and makes friends with them. The young moth caterpillar whom he befriends is captured by a bat. Bruce is determined to rescue her. He asks the help of a few friends: a mockingbird, a spider, and an aging firefly. They are captured by the bats' cruel leader, Stang, when they try to enter the cave and all hopes of escaping seem to be impossible. But Bruce rises above everything and decides to save all the captives in that cave. Will Bruce's plans work out? Will everyone inside the cave join him in fighting the evil leader, Stang?

The story is an exciting and lighthearted adventure that is very cheerful and endearing. It exposes a child to not only their surroundings, but also encourages them to deal with unexpected situations and problems in their lives. Bullying, true friendships, and doing the right thing even during times of adversity are highlighted. The book is exciting because of the many subtle and positive messages it gives to young readers. It is a beautiful classic story, rich in language and with some wonderful imagery. The story, the language, the imagery, and the concept are all perfect for children.