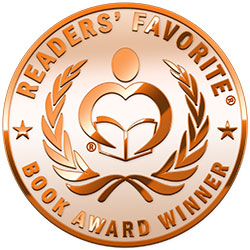 Reviewed by Arya Fomonyuy for Readers' Favorite
Busted by Michele I. Khoury is a riveting story with characters that readers will enjoy. Twenty-four-year-old artist Gina McKenna is literally broke and she is about to spend the last of what she had left when a rich businessman buys one of her paintings and asks her to do more. She is slowly sucked into his world of wealth and opulence and, when she falls for him, she discovers that Miguel Lopez is a ruthless drug lord and he kills anyone who comes between him and his business.

A new player comes into the game, DEA Special Agent Bobby Garcia, who has been looking for any means to bring down the mastermind behind the drug distribution network in Southern California, a mission that quickly turns personal with the overdose of his teenage daughter. There is a lot waiting for the reader in the plot as relationships become complex and dangers multiply. Who will be left standing when the curtain falls?

Michele I. Khoury's novel is a gem, the kind of story for readers who love suspenseful plots, character-driven writing, and well-developed conflicts in what they read. I loved the cast of characters and Gina is well-thought out and developed with mastery. The reader will love the role she plays in the story and how she evolves through it. Yes, there is content for mature readers like steamy sex, violence, and foul language. The story is fast-paced and absorbing, the writing balanced, with impeccable world-building. Busted is a page-turner, as exciting as it is entertaining.