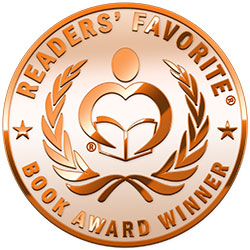 Reviewed by Daniel D Staats for Readers' Favorite
In Buying Walt Disney's World, Aaron H. Goldberg takes the reader into a world most people have just heard rumors about. You will have your eyes opened to the massive amount of work that went into the project that culminated in the opening of Walt Disney World on October 1, 1971. You will be spellbound as you learn the connection between Walt Disney's vision, his brother Roy's financial savvy, and the team they assembled to stealthily buy land in the middle of Florida. Learn of the two retired generals—one who helped in the logistics connected with the D-Day Invasion and the other one in the early CIA—who were vital in opening the park. Learn about the covert missions to find and then purchase the massive amount of land that became one of the world's major vacation destinations. This book is captivating and hard to put down.

Aaron H Goldberg weaves a true story of intrigue and suspense in Buying Walt Disney's World as he explains how Walt Disney's vision took shape. Each chapter leads the reader deeper and deeper into the covert operation that Walt insisted on to buy property without inflating the cost of the neighboring property that he might also buy. Even though Walt Disney did not live to see his dream come to fruition, the vision was completed on time with almost no debt. By the time you finish reading this book, you will feel like you know the Disney brothers and all the men who worked so tirelessly to make Walt's vision a reality. I highly recommend this book and think Aaron H. Goldberg's other three books would be worth checking out.