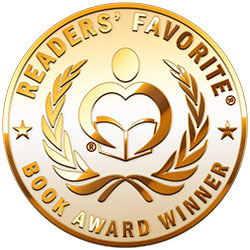 Reviewed by Michelle Randall for Readers' Favorite
All her life Callie has felt like a failure, not worthy of the affection of her grandmother or anyone else for that matter. Part of that came from the fact that her father took off the minute he found out her mother was pregnant, and part was the way the extended family treated her. Her misguided attempt to "grow up" and make something of herself found her estranged from her grandmother for the last decade. Now her grandmother is dead and Callie still found herself feeling like a failure. When her Uncle Willard called to tell her that she must be in Louisiana for the reading of her grandmother's will, she found herself at his mercy as he had to wire her the money to get there. There is no love lost between Callie and her Uncle Willard, and once the will is read and what she inherits is discovered, it becomes clear that Uncle Willard wants what she got, and will do anything to get it.

Callie: The Bayou Hauntings Volume 1 is the story of Callie's discovery of her family history and in turn of herself. Author Bill Thompson delivers a southern story high on suspense and family. Callie is titled as the first volume in The Bayou Hauntings, which gives the impression of a series, but not necessarily following just the one character. Bill Thompson gives the reader a book filled with intrigue and the supernatural or paranormal in the form of a friendly visitor that seems real but just might be a ghost. The key to the story is the discovery of the family history, how everything that happened in the past actually came to be, and that history unlocks the secrets of the plantation mansion that Callie inherited and also allows Callie to come into her own.

Callie is a relatable character in that she conveys to the reader her feelings of failure and not being able to live up to others' expectations. Then there is Uncle Willard, from whom readers will immediately get that smarmy, ambulance-chasing lawyer feeling. Of course there is also Mark, and he is the most enigmatic of the characters. Throughout the book you aren't sure which side he is on, or if he is on another side altogether. This book is clean in that there is no sex, although there are the mentions of illegitimate children, and although there are only a few curse words spread throughout the story, they are appropriate when they come into play. Therefore I have no problem in recommending this book to readers of all ages, especially fans of supernatural or paranormal stories.