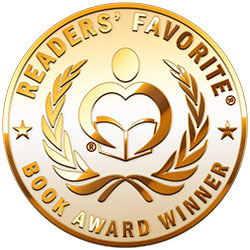 Reviewed by Lex Allen for Readers' Favorite
In Captain Sedition by K.C. Fusaro, expatriate Joethan Wolfe, raised in England and now a courier for the power brokers of England, returns to America, the land of his birth, to find and secure the release of his father who has been charged with sedition. He has a pardon signed by the King. It's 1774 and the American Revolution is right around the corner. Wolfe negotiates a dangerous path between the Crown's military, loyalists, and American rebels. His friendship with Benjamin Franklin helps, but it's his own wits, dueling skills, and keen sense of timing that must see him through a variety of situations, from danger to intrigue to love.

From page one, author K.C. Fusaro establishes a sense of presence and pace for the reader that is at once undeniable and inescapable. Across the board, from character to location to dress, language, personal mannerisms of individual characters, and customs of pre-revolutionary America, verisimilitude--a sense of reality--abounds. A sense of historical urgency and fact keeps the reader enthralled by this rousing story of early America. Fusaro writes with authority, attention to detail, and the all-important spellbinding momentum that carries the lead character Wolfe through a myriad of disparate characters and situations. This includes a rendezvous with Prudence, a childhood friend and playmate now grown into a beautiful and unpredictable woman. Thoroughly captivating is an understatement for this magnificent story that doesn't end with Captain Sedition: The Death of the Age of Reason, but continues with book two, The Wages of Glory. Mr. Fusaro has a new fan here and I'm confident many, many more will follow.