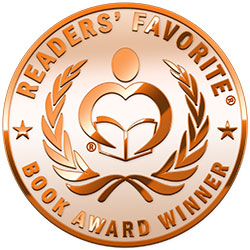 Reviewed by Daniel D Staats for Readers' Favorite
What is important in life? Emma learns a valuable lesson about love and what matters most in life when her doll experiences a disaster. Cazzy Zahursky loves teaching by storytelling and in Cardboard Rosie, she teaches the value of family and relationships. Too many parents work way too many hours and spend way too few hours with their children. This often causes children to attach to objects to fulfill their need for acceptance and love. The child does not even realize they are doing this. Neither do the parents. The cardboard doll her dad made for Emma in this book replaces her absent dad. After accidentally damaging her doll (Rosie), Emma realizes that the doll is not important, but it was her dad that she really missed.

Is there someone missing in your life? If so, you will love Cardboard Rosie by Cazzy Zahursky. The lesson learned by Emma is invaluable. Cazzy has a mother's heart and loves leading her children to learn. This love transfers to other children through her writing. This book reminds me of my many attempts to make my uncle's pound cake. I never quite made it taste like his. Finally, I realized my uncle was the missing ingredient. Cazzy takes this situation to a child's level and writes a lovely story to teach this principle. She also is the illustrator and draws in a style very appealing to youngsters. Parents, use this book to teach your children what is necessary for life—love. As long as your family has love for each other, it has enough.