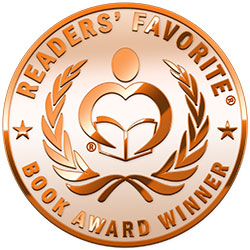 Reviewed by Cheryl E. Rodriguez for Readers' Favorite
Darren Beyer's Casimir Bridge is an engaging piece of science fiction. The year is 2108; Mandisa "Mandi" Nkosi is an up and coming journalist. If what her source told her is true, she is hot on the trail of the story of the century. Humanity has left Earth, and has reached beyond its solar system. Jans Mikel, the CEO of Applied Interstellar Corporation (AIC), has discovered Hyperium, a rare element found on Saturn's moon, Hyperion. Hyperium and AIC's technology, created as a result of this rare discovery, allow for spaceships to jump through man-made wormholes. Theories have now become realities. Gregory Andrews, a high ranking Assemblyman of the Euramerican Coalition, wants what Jan Mikel has – exclusive rights to Hyperium. Driven by his lust for power, Andrews will stop at nothing to accomplish his goal. Mandi finds herself in the middle of this duel as she is thrust into space to find the truth behind the mystery of Hyperium.

Darren Beyer's love for science and technology shines through Casimir Bridge. Beyer uses his experience as an aerospace engineer for NASA to develop an interesting and exciting science fiction story. The narrative has a great cast of characters. The lead characters are smart and strong in their roles. Mandi is young and vibrant. Andrews is greedy and politically wicked. Grae is courageous and hot, a soldier that any damsel in distress would want to be rescued by. Holding the elusive secret that binds them all together is the valiant Jan Mikel. Spread over many chapters, the characters are introduced and background information is made known.

One of the key elements within the story is the African Zulu influence; it is a subtle, yet necessary ingredient. Intricately painting his conspiracy, Beyer hints at future events, not giving away too much too soon. The chapters change locations and portray differing characters' points of view, broadening and heightening the suspense. Beyer creates depth in his story; he entices the reader's curiosity – what is Casimir Bridge? The answer to this question does not come until the end of the second part. At this point, the action kicks into high gear! The story spirals down from its climax, lands abruptly with a few surprising twists, and then answers many of the lingering questions. Casimir Bridge ends successfully; however, it opens the door to an unknown future for its characters. Therefore, it leaves the reader anticipating the next book in the Anghazi Series.