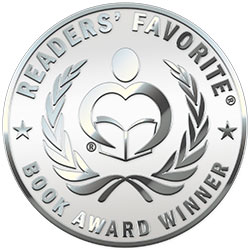 Reviewed by K.C. Finn for Readers' Favorite
Catamaran Crossing: A Sailing Adventure from La Coruña to Antigua is a work of non-fiction in the true-life adventure and narrative non-fiction sub-genres, and was penned by author Douglas Carl Fricke. Based on real events, the author takes us through a heroic adventure at sea where a group of friends takes the opportunity to sail across the Atlantic in a catamaran. A storm pushes the crew to its limits along the way, and so the reward is all the sweeter when they reach their destination. What results is an informative guide about the perils and joys of ocean sailing and a beautiful representation of our world.

Author Douglas Carl Fricke has crafted a fascinating true-life tale that reads like a narrative work of fiction, and as such has all of the adventure, description, and immersive techniques that fiction writers use to pull us into the story. I liked that these elements were interspersed with the technical details about the boat and voyage, and there was much to learn about sailing and this seaboard lifestyle along the way. The crew aboard the Toucan bond in some very touching ways, and there's a real 80s atmosphere to the story which comes through strongly in the dialogue and atmosphere of the piece, making it very engaging and easier to contextualize. Overall, I would certainly recommend Catamaran Crossing: A Sailing Adventure from La Coruña to Antigua for fans of non-fiction who want a more narrative-led and immersive adventure story.