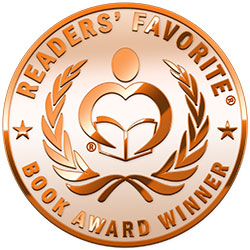 Reviewed by Emily-Jane Hills Orford for Readers' Favorite
There is nothing that provides more unconditional love and support than a pet, especially if that pet is a dog. Charlie arrived in Vine Street one summer day, starving, lonely, abandoned and looking for love and attention. He found what he was looking for in a bunch of children who spent their summer days playing in the great outdoors. He latched onto two children, siblings Marie and Patrick, enjoying the treats they offered. He followed them home, but the children's father was not too happy. He didn't want Charlie. At least, not at first. But Charlie was one of these loving creatures that, over time, grows on even the most reluctant dog lover. Charlie avoided being caught by the dogcatcher and was eventually accepted by everyone in the family and the entire community. That is after he was given a bath!

Julia Black's picture book story, Charlie and the Vine Street Gang: Meet Charlie, is a comforting look at simpler times when childhood meant playing outside and getting dirty, rather than being glued to technical devices for hours on end. The story speaks tenderly of the intense love and adoration a dog offers. The memories that led to this story are obviously dear to the author's heart and this rings through the story with passion. Illustrator Ashley Teets has captured the beauty of this loving relationship and added a little color and humor to the story with her vibrant illustrations. The story begins and ends with a scrapbook of snapshots of the children and their beloved Charlie. This book is a real treasure for readers of all ages.