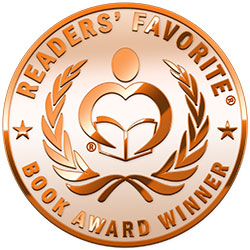 Reviewed by Jamie Michele for Readers' Favorite
Chasing bin Laden: My Hunt for the World's Most Notorious Terrorist by Barbara K. Janik is a memoir with an alternative story pertaining to the capture of arguably one of the most dangerous humans on the planet. More than that, Janik's first-person telling and account is really a look into the passion and life of a real home sleuth, the daily impact that her investigations online and from her home had on herself, her partner, and her loved ones, and the transparent, honest, human element Janik shares about herself, both good and not-so-flattering. Janik details her deep-dive into online forums, her phone calls and emails to and from the FBI and other government bodies, and her extensive searches through many online vehicles, including on the mid-2000 site du jour, MySpace. All of these pieces are what she presents as evidence that Osama bin Laden had actually been in Brooklyn, New York. As she puts the pieces together, Janik is faced with a puzzle few are willing to listen to her about and even fewer are willing to consider. The initial hope and acknowledgment she is given as she calls in tips, and the framework of a hunt ultimately sends her into hiding with feelings of failure and without the promised $25-million dollar reward. "Saving people, hunting things, the family business." Dean Winchester [Supernatural] as quoted in the book.

Regardless of whether or not a reader will believe that what Barbara K. Janik describes—and many do not believe her, but a great many also do—it is undeniable that Chasing bin Laden is a fascinating book. Janik has a real talent as a writer and the book is written to such a high standard that, should she choose to go in the direction of a true-crime or fiction novelist, her success as an author is not difficult to imagine. This book does read with the intensity of good fiction even though Janik is unequivocal in her determination to be taken seriously and for her words to be read as truth. She is clear on motive and the risk she assumes forces her to take on pseudonyms and relocate her identity online, all while making contact with conspiracy-theorist communities such as the likes of Alex Jones' followers and The Truth Movement, both of which are well-known now but certainly were not back in those days. I like that Janik shares her side of the communication with the FBI, and while responses in verifiable writing from government agencies are not provided, when the files on OBL are declassified in the decades to come, Janik might be vindicated. Until then, we are given her story in a compelling piece of literature that is articulate and well-written.